Port09 Door
Port09 Door > Information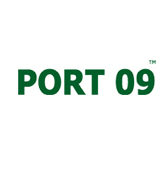 PORT 09 Door offers the wide range of laminate door designs in different textures & colors at Hi- End class include of High pressure laminates doors, Solid Laminates doors, Wood Based Panel doors with the perfect quality finish for all types of performance. Additional sizes are available for large door dimensions doors.
Product spectification
Size : 500-1200 X 2000 mm.
Thickness : 35 mm.
PORT 09 quality door is guaranteed for 2 years. Terms and conditions apply- Refer to warranty document.
The Door to the future … Perfect door for all